This product has been discontinued.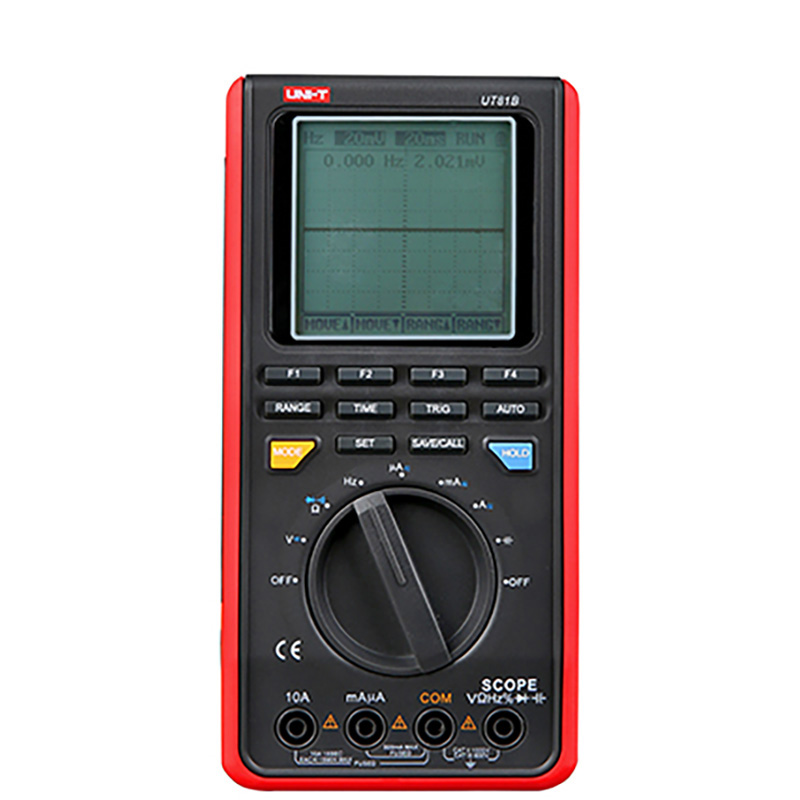 UT81B Scope Digital Multimeter (Discontinued)
UT81B handheld digital oscilloscope multimeters combine oscilloscope and digital multimeter in one. Oscilloscope measurement mode includes signal input, data processing, auto measure, waveform storage, and transfer. Multimeter mode features AC/DC voltage and current, resistance, diode, continuity, frequency, duty ratio, and capacitance.