UNI-T launches the new UT196 1700V True RMS Digital Multimeter with an IP65 protection rating. The meter measures high voltages up to 1700V DC and 1500V AC, specially designed for solar, wind, and mining industries. The IP65 protection rating and 2 meters drop protection make it rugged and reliable for working in dusty and rainy environments solar technicians usually meet.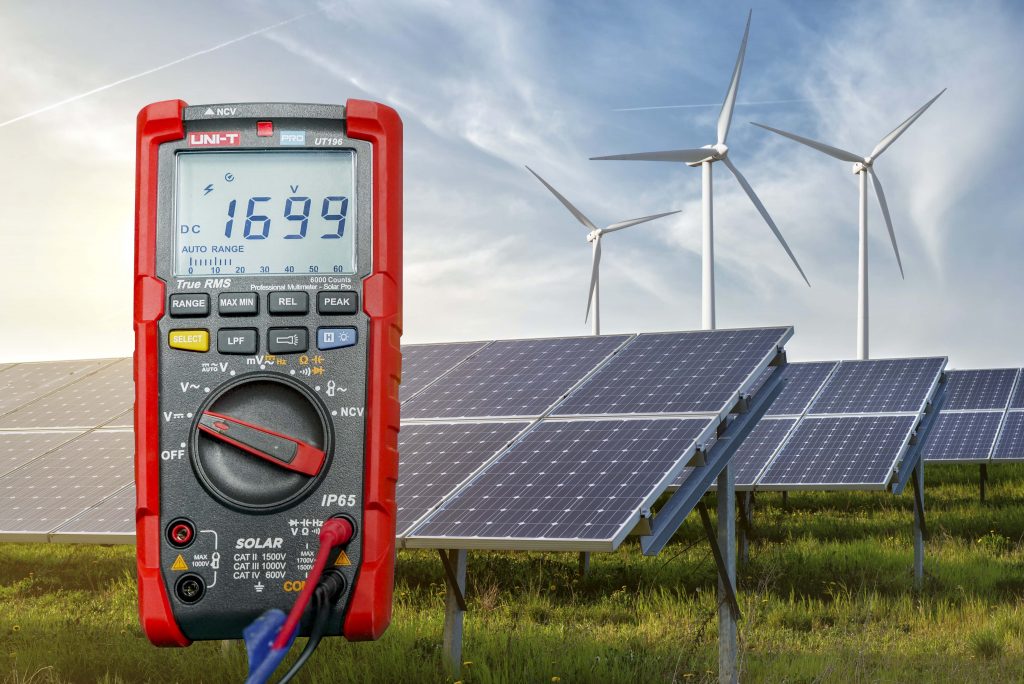 The UNI-T UT196 is compatible with UT-CS09D Flex Clamp Sensor. With the external flex clamp sensor, the current measurement can be extended to 3000A AC. The light, flexible and free-opening clamp also allows it to measure high currents in small and tight spaces to help solar professionals finish their work safely and quickly.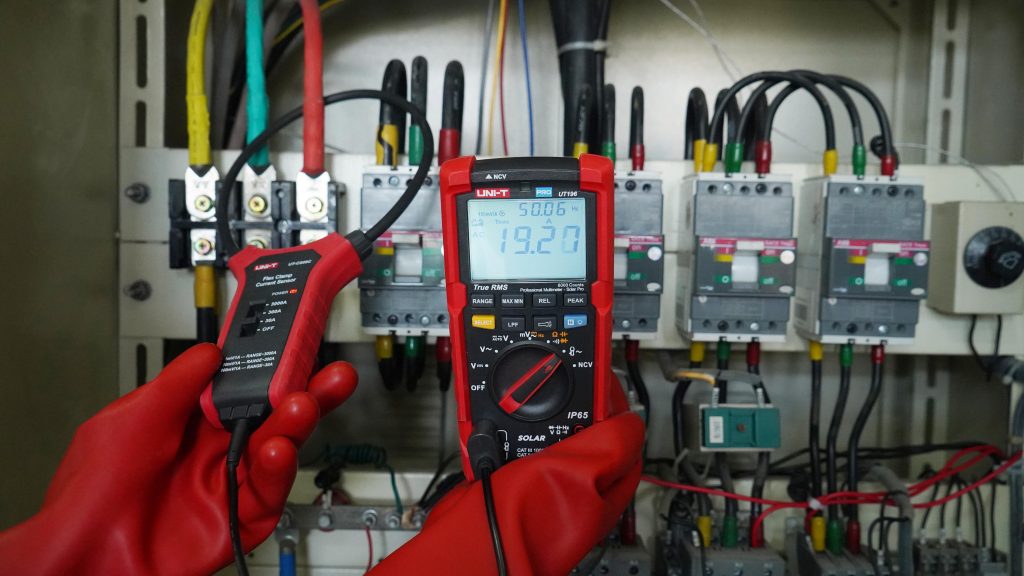 The UNI-T UT196 also features:
+ Low pass filter (LPF) blocks high-frequency noise delivering accurate measurement
+ Dual display helps electricians observe test results more conveniently to improve their work efficiency
+ Automatically identifying AC and DC voltage makes measurements easier and faster
+ Large capacitor can be measured independently for cost-saving
+ Flashlight and backlight make it ideal for dark environments
Learn more information at UT196 1700V DC True RMS Professional Multimeter – Solar Pro.